Home| Unit Officers| History| Events| Fund Raising| Pictures
---
History of Al Kader Motor Escort Unit
The Al Kader Motor Escort unit was formed in 1991 at the request of the then Chief Rabban and has flourished into one of the most active units in the AL Kader Shrine. The unit originally started out with four members and no motorcycles and soon thereafter had an addition of five motorcycles and two members. Currently there are eighteen members in the unit, most of who have their own motorcycles. Through the generousity of one of the founding members of the unit we have a few motorcycles available to members that donít currently have their own bike or are in the process of purchasing their bikes. The motorcycles we ride are retired Kawasaki KZ1000 police bikes of various years and configuration that the members have purchased from departments throughout the United States.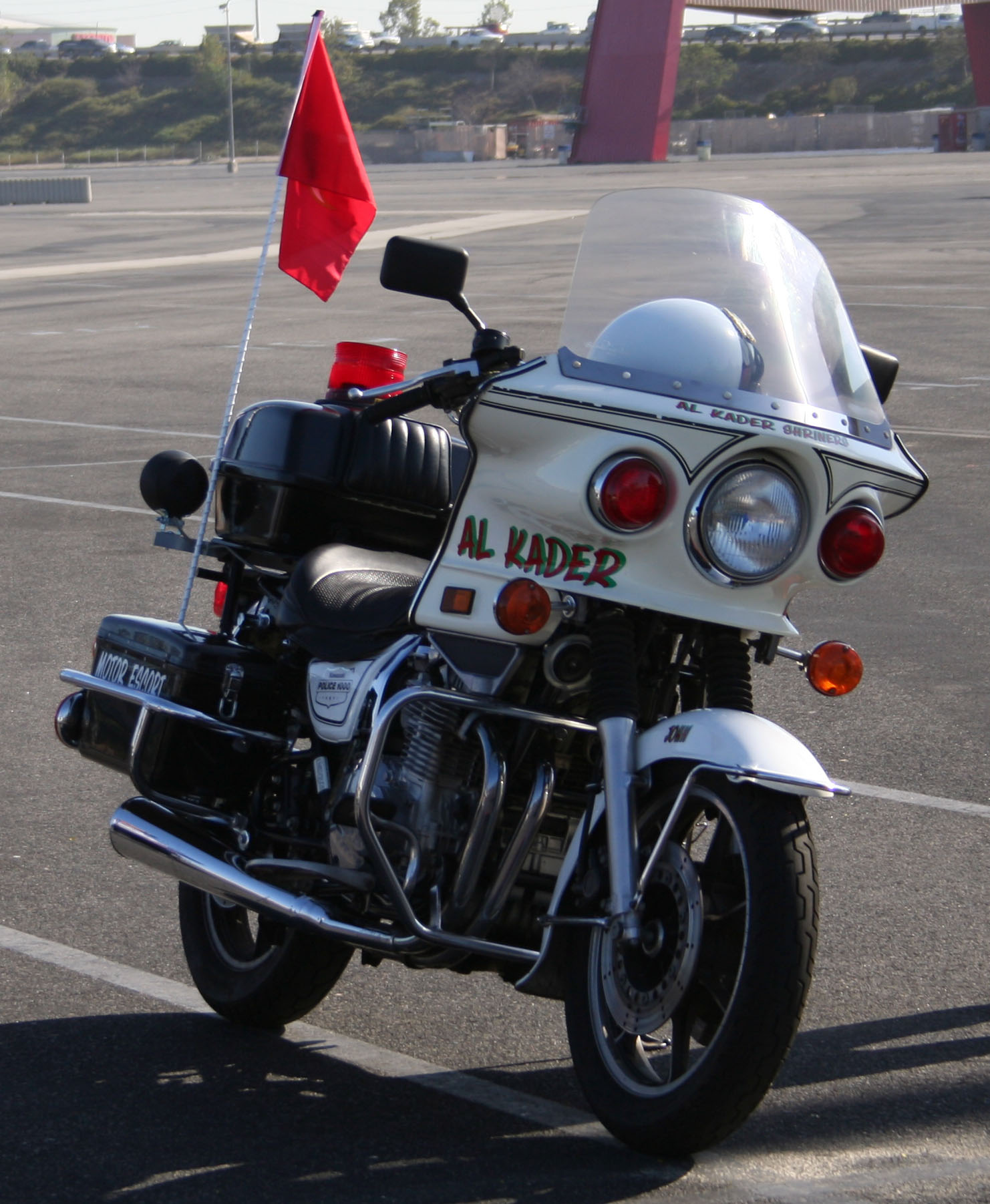 Most of the motorcycles are purchased and maintained by the individual members of the unit at their own expense. No funds from the unit or the Shrine are used for the upkeep on the bikes, which at times gets quite expensive.


In 2006 we were honored by the Al Kader Shrine with the unit of the year award and were co-winners of that same award in 2007. We proudly displayed one of our motorcycles at the Shrine Center as a part of that honor. During the year in 2007 we participating in every single parade that AL Kader was invited to attend. This meant that the unit at times attended two or three parades in a single day and many times had different members participating at different locations at separate parades at the same time. We are recognized as one of the most active units within Al Kader Shrine both in attendance at events and on the varying boards within the Shrine.

In 2007 six members of the unit traveled to Anaheim, California to the Imperial Session which is the international meeting of Shriners held each year. As a part of that event the members of the Motor Escort Unit took part in the motorcycle team competition and placed second as a unit. In the individual competition we had three members participate in the obstacle course and two participate in the slow ride course, again placing second overall. We were awarded several plaques attesting to our participation and in recognition of our work as a team and in the individual competitions.




In 2009 five members of the Motor Escort Unit traveled to San Antonio, Texas to participate in the IASMC motor competition, as we did in 2007 in Anaheim, California. We again placed second in the drill competition, second in the obstacle course and slow ride and second in overall competition.
---
Created for Al Kader Motor Escort Unit, ©2017